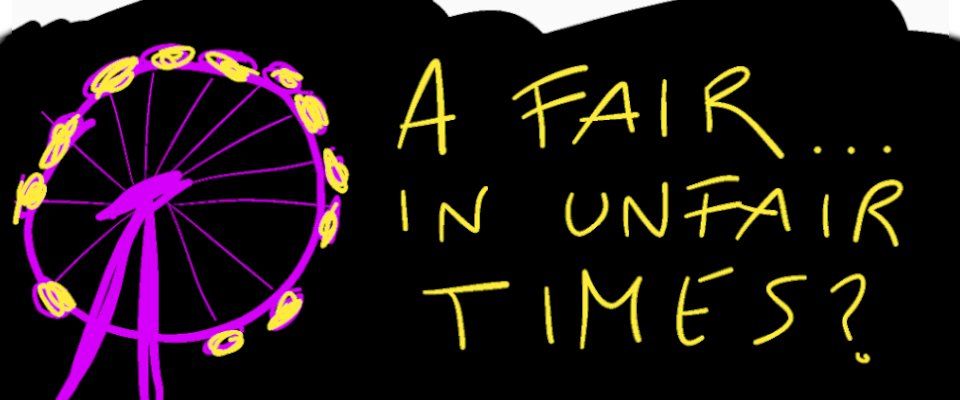 a fair in unfair times?
A downloadable collection
this collection of almost every game/thing i made was originally published as a way to express solidarity with movements and demonstrations against racism and police brutality. it was inspired by the bundle hosted by itch.io!

we are living in a particular time. the inherent, systemic unfairness of capitalism are becoming more and more evident, even for those who wanted to believe that the system could work. the price has always been too high: pain for millions of people, entire parts of the world left behind... and now we are realizing we don't have enough tools to respond to the global crisis that's emerging in front of us. partial solutions only for a specific part of the world population are not only unfair, they are also impossible.

so, what could a little collection of quirky stuff do in a terrible period of injustice, police brutality and health emergency? i hope it could be a terrain to experiment constructive interactions, a fair to show possibilities and new forms of communication for (human) beings.
welcome to my little fair, where there's no ticket or entrance fee: i would like it to be an accessible place to build bonds but destroy boundaries.
this little collection contains almost everything i have published through the years, and even when it's not directly political, it is always informed by my values, like anti-fascism and anti-racism. for content warning on single games please read the original descriptions you can find here!

Download
Download
a fair in unfair times.zip
103 MB
Install instructions
unzip the file. inside the zip you should find a lot of folders: each one contains a game!